New Release Albums kick off the New Year
February 2, 2015

Slowly but surely this year's new release albums are starting to emerge and there are some highly anticipated releases about to arrive. Like all new releases, the announced launch dates are often 'flexible' with unforeseen delays holding up stock - so it pays to check with our stores to confirm availability.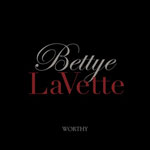 Bettye LaVette - Worthy (Out now and available in store)

Now, after almost a decade, the soul legend that is Bettye LaVette has teamed up with producer Joe Henry once again and the result is a stunning new album, 'Worthy', featuring 11 songs composed by writers such as Mick Jagger & Keith Richards, Bob Dylan, John Lennon & Paul McCartney, Mickey Newbury, Beth Nielsen Chapman & Mary Gauthier (who wrote the album title track) and Joe Henry among others.
As Joe Henry states; "With every song on Worthy, Bettye finds the thread that first will unravel it. Then she stitches it all back together until it fits her taut frame and fierce stride, until it bends to meet her, until each song's story is somehow, miraculously, telling her own". Worthy is a supreme achievement from a uniquely gifted performer. - Cherry Red Records.
---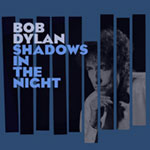 Bob Dylan - Shadows in the Night (Due Friday February 5 )

Bob Dylan's new studio album, Shadows In The Night, will be released in New Zealand February 6, 2015. Featuring ten tracks, the Jack Frost-produced album is the 36th studio set from Bob Dylan and marks the first new music from the artist since 2012's worldwide hit Tempest.

Upon Columbia's announcement of the album's forthcoming release, Bob Dylan commented, "It was a real privilege to make this album. I've wanted to do something like this for a long time but was never brave enough to approach 30-piece complicated arrangements and refine them down for a 5-piece band. That's the key to all these performances. We knew these songs extremely well. It was all done live. Maybe one or two takes. No overdubbing. No vocal booths. No headphones. No separate tracking, and, for the most part, mixed as it was recorded. I don't see myself as covering these songs in any way. They've been covered enough. Buried, as a matter a fact. What me and my band are basically doing is uncovering them. Lifting them out of the grave and bringing them into the light of day."
---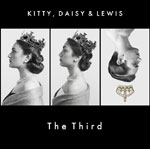 Kitty, Daisy & Lewis - The Third (Due Friday February 5 )

Kitty, Daisy & Lewis, three-piece band from London comprising the siblings of the Durham family, return with their new album, three years on since their hugely acclaimed 'Smoking In Heaven'. Described as "a gift to those of us who still believe in magic" (The Observer), they have used those three years wisely, building a new 16 track analogue studio in a derelict Indian restaurant in Camden Town, resulting in an album and a sound all of their own making.
---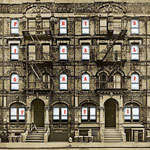 Led Zeppelin - Physical Graffiti, Remastered (Due February 27)

The Led Zeppelin reissue campaign continues in 2015, turning the spotlight on the double album Physical Graffiti. The deluxe edition of the group's sixth studio album will arrive 40 years to the day after the original debuted on February 24, 1975. As with the previous deluxe editions, Physical Graffiti has been newly remastered by guitarist and producer Jimmy Page and is accompanied by a disc of companion audio comprising previously unreleased music related to the original release.

Multiple formats will be available and confirmed at time of arrival.
---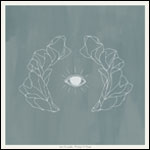 Jose Gonzalez - Vestiges and Claws (Due February 20 )

Though it's been seven years since José González released an album, the Swedish folk artist has hardly receded from the spotlight. Now, he's announced his official solo return with Vestiges & Claws, a new solo album out February 17th via Mute.

González's third album total and follow-up to 2007's In Our Nature, Vestiges & Claws was self-produced and recorded in his Gothenburg, Sweden home kitchen as well as at the recording studio Svenska Grammofonstudion. In a statement, he said, "It was no doubt a conscious decision to work without a producer. I didn't want this to be too polished, or too 'in your face.' Most of all, it's fun to be in complete control of the artistic aspect."
According to a press release, González found inspiration from "'70s Brazilian productions, American folk rock, and West African desert blues" and promises to explore bigger and darker themes. He explained that the album explores, "The amazing fact that we at all are here, an attempt at encouraging to understand ourselves and to make the best of the only life we have – after birth and before death." He added, "And also, I've been okay with using rhymes this time. In general, I think that the lyrics are clearer this time. And a little less self-pitying."
---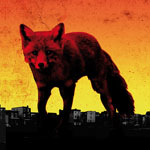 The Prodigy - The Day is My Enemy (Released 30th March 2015)